Overlays - Why and What for ? Also....what about the different colors the inker chooses, for example "red" lines ?

Let's start with the "Overlays". We have to remember that there were 4 printing plates generated based on the finished and inked art piece. One plate for red, one for yellow, one for blue and a black one.

So now imaginge a "white" looking effect in your comic book - how can they pull off a "white" effect ?
The answer is the overlays. Here I show an example - you will see where the rain drops were put on a separate overlay, the idea is that these rain drops "burn" through the 4 plates that get generated. And therefore leave the image white.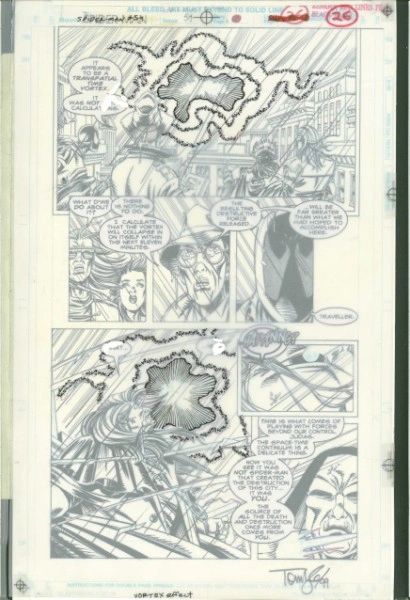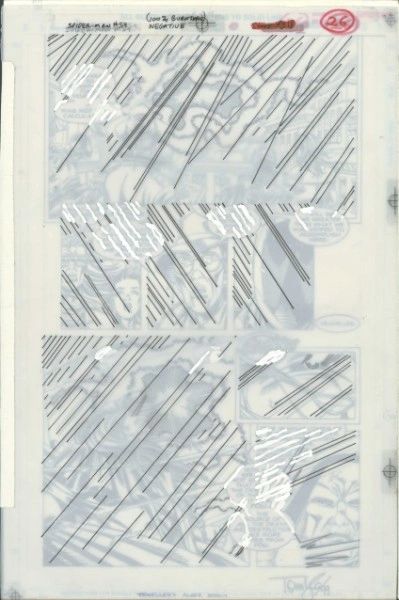 Also note the "red" lines on the original inked piece, wherever the inker or penciller indicates something in red, the printer would actually remove those lines.

Meaning in this example the lightening does not have a "black" outline.

More to come....have fun !